THE NUTRITION SCOOP A river voyage in New Guinea at age nine opened my suburban perspective for the long-run. Laughter, food, community, kindness, and nature saturated each and every village we visited. Food experiences unique to each Sepik village aggregated, with this particular story freshly remembered...

A cold and slippery creature tickled my shoulder. I looked up to discover four tree frogs strung from the thatch roof. Our host explained that the creatures were ingredients for dinner that evening. I was fascinated- my interest in ancestral wellness was born.

As a Registered Dietitian, my background is colored by local and foreign learning experiences- a French degree from UC Santa Barbara, studies at the Université de Grenoble in France, bilingual school in Guatemala, and a MS in Nutrition from San Jose State University. During a post-graduate training at the VA Hospital in La Jolla, CA, I found a special interest in family wellness and entered work in Public Health. My natural love of working with children and families grew professionally alongside my own wonderful family.

My experiences include the presentation of educational seminars, the publication of a national nutrition newsletter, and the design and delivery of hundreds of wellness workshops to medical professionals, educators, and to the public. My passion for nutrition, breastfeeding, laughter yoga, attachment parenting, art, and world cultures has taken me to over 50 countries worldwide.

"Since childhood, I have felt inspired by my mother, Sheila, who is a mixed-media artist. I am grateful for the influence of my father and his medical background. Thanks to my Dad's livelihood and his passion for cultures and languages, we traded in the vision of a big house for big world travels."

©2014 Nutrition Arts, All rights reserved.



©2014 Nutrition Arts, All rights reserved.



©2014 Nutrition Arts, All rights reserved.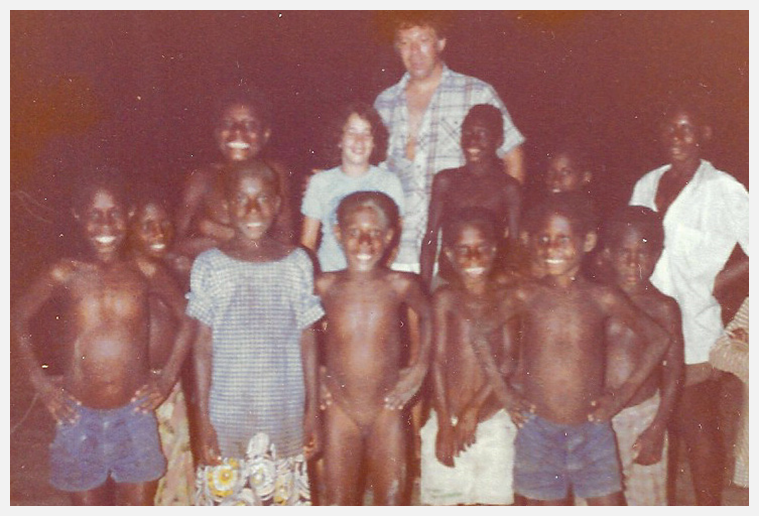 My Dad, me, & smiling villagers in Papua New Guinea (1978)






THE LAUGHTER GUFFAW Buon Giorno! I am Andy Culbertson, a Registered Dietitian who has designed and led nutrition classes for nearly two decades. Read more about my nutrition education approach below. Throughout the years, I have heard participants repeatedly voice frustration about their health. Whole foods and routine fitness activities were helpful, but not nearly enough. They wanted more relaxation in their lives, more joy and balance, and a greater sense of connection and well-being in their daily lives. A growing awareness of my own loss of playfulness and vibrancy was present- feelings of anxiety and depression floated beneath the surface- and I sensed the importance of reigniting my fire and connection with others. One day, a short but powerful Laughter Yoga video surfaced from years before. A huge missing piece of my lifestyle puzzle jumped out with glee- Ha Ha! LAUGHTER!
Andy Culbertson, MS, RDN, CDEP, CLYT
Deep belly laughter had been such a big part of my childhood and was clearly in need of ressurection. My children enjoyed it all the time! I rediscovered the ancient pillar of laughter as a perfect adjunct to real food and fitness. Fruity laughter from the belly has gifted me, and my participants, with immense joy, vibrancy, and connection. We can all radiate the laughter glow!

"The Earth laughs in flowers" -RW Emerson
"The shortest distance between two people is laughter." -Victor Borge