"I've never seen so much smiling at a training here, ever!" -Nicole
Dialogue Education Step into creative, meaningful learning with others in a fun-loving atmosphere...

For more information, contact
info@nutritionarts.com
©2014 Nutrition Arts, All rights reserved.


For more information, contact
info@nutritionarts.com
©2014 Nutrition Arts, All rights reserved.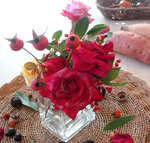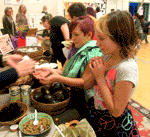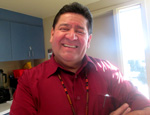 Staff trainings WIC agencies (San Jose Gardner WIC, El Dorado County WIC, Lakeport E-Center WIC, Public Health of Mendocino County), Head Starts in Mendocino and Lake Counties, Cal Fresh SnapEd Program in Lake County, Consolidated Tribal Health Consortium in Redwood Valley, El Dorado County Breastfeeding Coalition, Santa Clara University. Holistic Venues Real Goods Solar Living Institute in Hopland, Ukiah Food Co-op in Ukiah, Women's Healing Retreat in San Jose, Center for Intrgrative Medicine Weekend Retreat in San Jose, Veronica Wagner Midwifery Clinic in San Jose. Health Clubs San Jose Almaden Valley Athletic Club (AVAC), Jameson's Gym in Lakeport Public Health WIC agencies (San Jose Gardner WIC, El Dorado County WIC, Public Health of Mendocino County), Mendocino County Breastfeeding Coalition, Consolidated Tribal Health Consortium, Lake County Tribal Health in Lakeport, CA.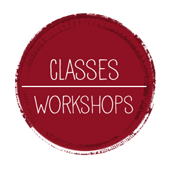 I have designed 100+ interactive classes, and facilitated thousands of them. Here are some sample topic headings...

Diabetes Wellness
Ring of Fats
Wise Labels
12 Tribal Superfoods
Food Blessings

Maternal and Child
Breastfeeding Superfoods
Prenatal Nourishment
Creative Child Nutrition
Attachment Parenting
Phytonutrition

Optimal Wellness
Spin Your Greens
Ancestral Food Wheel
REAL Hunger Intuition
Mindful Eating
Fit in Your Free Time
Local Eating Lunchbox
Sun Salutations
Protein in Hand

Elder Nutrition
Garden Treasure Hunt
Pinata Drop
Real Food on a Budget
and many more!
Appeal to your hands, head, and heart with naturalistic learning, stories, and artwork.

Create dialogue and connection among learners, including the facilitator.

Integrate dynamic learning activities into your trainings, in a variety of learning styles.

Increase learner satisfaction and attendance, topic retention, and long-lasting change.

Learner Feedback

"Thank you for the positive energy here. At no cost, it has been priceless."

"Andy's trainings are so inspirational, so practical, so positive."

"I liked seeing raw veggies and then food tasting. I liked trying new things- collards, chard, mallow, kumquats. I liked learning nutritional information. I love the laughter and breathing. Every class was fun, and funny, and educational. I love the group sharing."

"The conversation is very informative. I have learned something in each of the nutrition classes. Even at my age (95) I am still learning."

"All of the people involved are beautiful and wonderful. I've had a great time. The food, the exercise, and the laughter was absolutely needed! Thank you!"

"I very much enjoyed the class on nutrition education given by Andy. I learned new information to make better food choices to live a healthy life. Thank you for having Andy teach this important class."

"How well she interacted with all of us in such a fun way. She makes learning fun."

"I thank the State of California for our nutrition classes being held at our senior center. It was wonderful sharing our thoughts and practices for our nutrition and health. Loved each class with smiles. High-five for the instructor!"

"Andy was so very informative. She even refers to us as a source of more information on nutrition. Diet, recipes, and salad was shared. I enjoyed the laughter exercises."

"Thank you, Andy and assistant (dietetic intern, Alyssa). I enjoyed your Thursday classes. Excellent job. Have learned some nutritional facts and loved being with the round-table people. And doing our belly laughs and exercise."

TOPICS
PAST CLIENTS & VENUES
Get trained, have fun Workshops and events breathe life into important learning concepts. Join me for a single experience, or a series of workshops and events. In addition to dynamic, hands-on activities and upbeat group dynamics, your workshops might include healthy snacks, artwork, or food tastings to deliciously summarize key wellness concepts. Workshops are offered for small and large groups (CPEUS available for RDs). Please contact me for a quote based on your location, learners, and needs.