Workshop Ideas...
Local Colors Lunch Box Learners collage and transform a tin destined for recycling into a nutrition education treasure.

Hungry? Seed Packet and Intuition Card Learners construct a vintage seed packet and intuition cards, reminders of hunger states and needs.

Healthy Oils Book Treasury Learners handcraft a keepsake book, stitch a binding, and create an antiqued cover with a centerpiece food mandala.

Real Flavors Gift Magnet Set Learners give themselves the gift of natural health, decorating a sliding box and filling it with tiny bottles and handmade, colorful magnets on food and fitness. They learn how to boost flavor with herbs, spices, and particular veggies and fruits.






For more information, contact
info@nutritionarts.com
©2014 Nutrition Arts, All rights reserved.


For more information, contact
info@nutritionarts.com
©2014 Nutrition Arts, All rights reserved.







I have experienced time and time again that Dialogue Education is a gift that transforms knowledge and science into useful, hands-on experiences and connection. This quality of learning clearly extends to the hand, the head, and the heart of the group as well as the individual.

I am a Certified Dialogue Education Practitioner (CDEP). Infusing Dialogue Education into the classroom, local events, and even nutrition education materials has opened a dimension of learning that is creative and joyful for me. Over the years, learners have routinely provided feedback after class, with a smile, and have consistently voiced warm satisfaction and valuable use of their time.

In wellness classes and gym challenges, participants have enjoyed a human-sized bodygraph, discussing and labeling each body part with personal health benefits that accompany healthy choices. They have photocopied their own hands, and written the health effects and preferred food sources of ancestral proteins on the palm and fingers. In art-focused classes, they have eagerly crafted miniature lunch box magnets that capture personal meal plans, and have shared dozens of stories in the creation of a collective food medicine wheel.



About Dialogue Education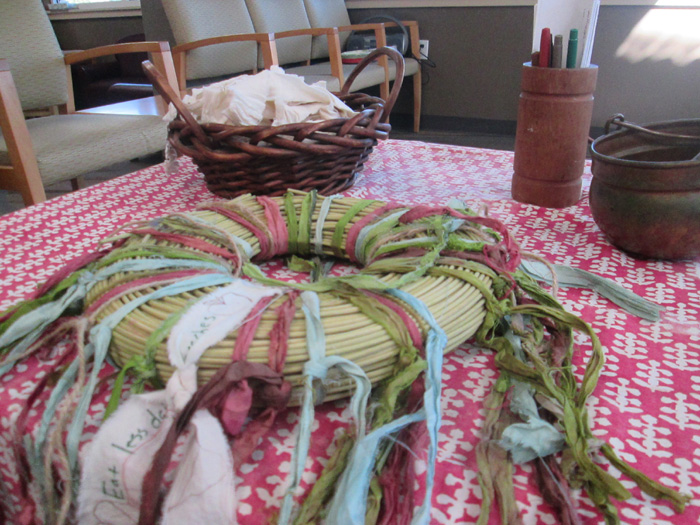 See articles about my design style...
Today's Dietitian magazine
Global Learning Partners